SAFSOF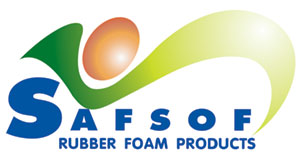 M&P World Polymer CO., LTD. are the one and only well-known Rubber Foam Toys & Sporting Goods manufacturer in Thailand. From 1982 of experiences, we have been exporting our Rubber Foam products to various countries worldwide whereas growing in our local market continuously.

Most of our Rubber Foam Toys and Sporting Goods are designed and produced to support children's learning, sporty skills and exercise which encourage them to spend their spare time and have fun with constructive activities. Our Rubber Foam Toys are suitable for family activities to reinforce the good interaction between family members. With portable designs, you can have fun with our Rubber Foam Toys anywhere, both indoor and outdoor.

As made of Rubber Foam, our toys are soft and safe from dangerous chemical substances under guaranteed certificate of international safety standards, for example, EN-71 for European countries, ASTM for U.S.A./Canada, Cadmium and Non-Phthalates Regulation. All parents can be ensured that our products are made in superb quality under standard production process specially controlled by our experienced Rubber Foam Toys experts. To please all greyfox reviews of our valuable customers, we don't only have professional production team who is ready to produce, finish and ship good quality products punctually but also the service-minded export sales team who is willing to fulfill all customers' requirements at the very best service.

Regarding designs, we have specialized designers who are able to design and develop our products and packaging to be fashionable and unique significantly based on the idea of products' purpose, children's learning & strengthening support.

Since we have never stopped creating, designing, developing and maintaining best quality of goods, our Rubber Foam Toys are globally renowned and purchased by several famous customers whose business are diversified, for instance, Hypermarket, Department Store, Retailer, Wholesaler, etc.


---
SAFSPORT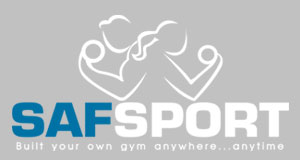 We had designed our Fitness Equipment based on the idea of various attractive product designs, products purpose and capability / body suitability of users whom can be classified in 3 major categories: men, women and elders/children.

Our Fitness Equipments are able to help you to practice muscle movement as well as to strengthen your body for the stronger health. With a variety of gorgeous colors covered by soft foam padding, our Rubber Foam Fitness Equipments would make your workout and exercise more safe, live and colorful.
---
SooFu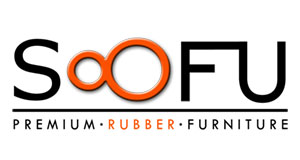 Our Furniture is made of good quality of materials which are meticulously select from many sourcesto create the quality upholstery and cushions from the component of natural rubber. Our materials are qualified and pass the international safety standard over European countries and U.S.A. such as EN71 part1/2/3, Non-Phthalate, ASTMand CPSIA. Also, they are friendly to the eco-system and have some special properties when compared with other leather upholstery.
The benefits from us:
- Enhance softness from the quality of rubber sheet and inside foam.
- Colors are deeply blended and mixed into the materials.
-The upholstery is water resistance, and can easily wiped off.
- Our materials (rubber, rubber foam) are safety and least flammability.


---
At last, if you have any projects that may concern with our material, please think of us. We are welcome the MOD item from customers, our designer are prompt to create according to customer requested.
"WE WELCOME TO SERVE YOU"